Telemarketing is the most popular method of selling and marketing the products with the ability of the telemarketers to reach the end customers directly makes. Almost every industry wishes to build a strong competitive edge by generating highly qualified and targeted sales leads. Businesses can't afford to overlook strategic plan and the right approach in today's challenging business landscape. For this, a robust telemarketing campaign is essential to get a voice heard by key decision makers across the targeted industries.
At Outreach First, our telemarketing services particularly include telephonic surveys, which are generally carried out over the phone. These are mainly used by medium and large sized businesses to reach out to their target customers by marketing their products and services in a successful manner. Outreach First is the prominent Call Center & BPO service provider, efficient in conducting a successful inbound and outbound telemarketing campaign. Telemarketing comes with an array of benefits that make it a better channel for sales and promotion than any other existing costly methods.
In present era telemarketing has become a big communication medium in the Business Processing Outsourcing industry, businesses have a tough time in building and managing an efficient telemarketing campaign due to the handling of several other tasks. We provide telemarketing services across horizontals and verticals by knowing the needs of our clients and using our proven off-sourcing approach. We serve our clients with the workable telemarketing campaign and meet their expectations.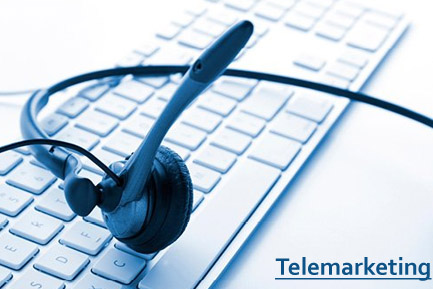 We have a team of skilled and trained team of telemarketing managers who design, manage and implement truly flexible and customized customer centric telemarketing campaign in order to meet business objectives of our clients. The following are the types of our telemarketing services:
Business-to-Customers (B2C) Telemarketing
Business-to-Business (B2B) Telemarketing
Outbound Telemarketing
Inbound Telemarketing
Interactive Voice Response (IVR) Telemarketing
Why choose us?
A team of proficient communication professionals
A robust quality monitoring system to ensure unparallel quality
Designing of the telemarketing plan to help you receive maximum ROI
24×7 services